Today I thought it would be time to write the follow up post of "Doubting yourself", so I will spend some time on talking about compliments and why they are so important. This will be a rather short post, but I hope you don't mind.
So, why should we give each other more compliments? First of all, everyone likes to be acknowledged, regardless of what for. Compliments are uplifting and give us a good feeling. Next, they can improve our relationships to each other significantly and increase our confidence and feeling of self-worth. Of course, we need to be independent and should believe in ourselves even without compliments, but that does not mean that we can't be happy if we receive one or make them to someone else. I think we can agree that compliments take a really important role in social interactions, no matter how small or unimportant they might seem.
What really disturbs me sometimes, is that we give so few of them to each other. It is something that I only rarely see happening. When I say this, I mean honest compliments that come from the heart and are not just thrown to you very quickly, because there is nothing else you could talk about.
However, I would not say that we don't compliment much because we don't see anything worthy of a compliment in each other, I would say it's just that we often don't utter it, because we are too shy or think it is not important. How often have I thought: "I really like this girl's smile" or "It is really nice that this guy helped the old women cross the street", but still kept quiet, because I did not want anyone to look at me weirdly.
For me personally, it makes a big difference how well I know the person. The better I know someone, the likelier it is that I will complement them. It might just be that I don't particularly like talking to strangers in public, but I don't think that should be a reason or justification for me being quiet. We could make other people's day much brighter and make them feel better, so why don't we do it? This is a great opportunity to step out of your comfort zone as well (at least for the people out there that are not complete extroverts), grow as a person and maybe gain some confidence yourself.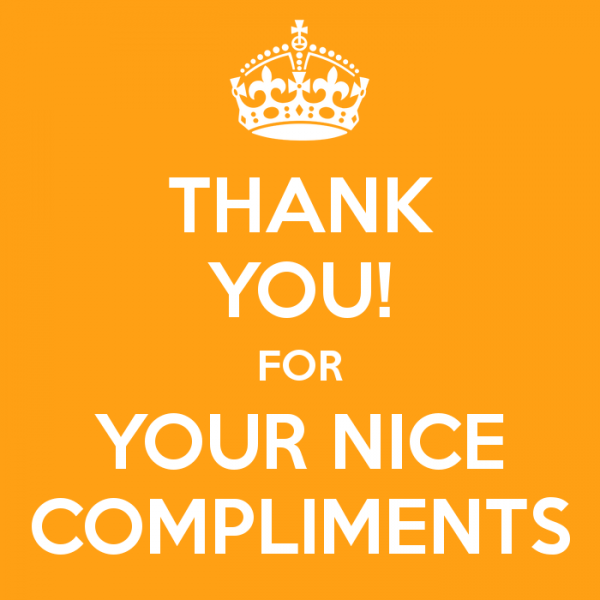 Therefore, I would encourage everyone to make more compliments to others (you should just as well complement yourself more, instead of doubting yourself constantly, but that is a whole other topic). Start with your closest friends and family and work yourself outwards until you can tell a stranger confidently that you like their eyes or their purse. You don't need to make stuff up just because, it is enough to say the things that you are thinking.
The next time when you admire someone or something related to a person, think about how the last time felt when you received a compliment and then go ahead and speak your thoughts.